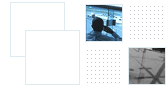 BEYOND PERSONAL CONFIDENTIALITY
For business travelers, mobile Internet users, and other "power" users, online security and privacy protection concerns extend beyond just safeguarding personal confidentiality on their home computer.
Users today are on the go, and they need a reliable solution that supports them wherever they are, worldwide. Wireless hotspots are popping up everywhere and malicious activity against these networks is increasing at an alarming rate. The data passing over these networks is usually unencrypted and therefore vulnerable to online eavesdropping. Even worse, many users never know what has transpired until the damage is done.
With Megaproxy® Web SSL VPN, users can access their web-based email and browse the Internet safely and securely via wireless networks in hotels, libraries, universities, and even coffee shops. If you are using Megaproxy® at an Internet cafe, there is no need to worry about the possibility of your data being captured in-transit by an Internet service provider or a cyber thief.
IT Managers can rest easy about corporate users disclosing vulnerable corporate extranets in the browser's history folder. Poorly designed and externally accessible corporate web services, such as web mail or web organizers, can frequently result in additional leaks due to poor security architecture and/or weak authentication mechanisms. For example, username and/or password details embedded in the URL path that can be seen by anyone with physical access to browser history, temporally cached web pages stored by a web browser without expiration tags and/or web browser-stored Internet cookies that may contain references to individual account information.
| | |
| --- | --- |
| MEGAPROXY® APPLICATIONS | CUSTOMER BENEFIT |
| Business confidentiality | Whereas traditional security and data integrity tools stop short, Megaproxy® Web SSL service is a cost-effective answer that provides an addition layer of online privacy and web security protection for professional users. |
| Mobile & Wireless | 128-bit SSL encrypted WLAN security at public or private hotspots without additional wireless security protocols, third-party software, or time-consuming reconfigurations. Megaproxy® provides the easiest way to secure wireless traffic with the power of time-proven SSL technology. |
| "Road-warriors" | A safer Internet surfing experience for people-on-the-go. Megaproxy® offers encrypted web access from any browser, even if you do not have administrative privileges on a computer. |
| Frequent Travelers | Concerned about your Internet service provider obtaining private information? Not a problem! With Megaproxy® Web SSL VPN service, domestic and International business travelers can enjoy private and secure web access from anywhere, at anytime. |
Power users need a well-supported application that is on the cutting edge of the security solutions market. These users require the best possible solution to mitigate Internet security and privacy challenges. Beyond great service and technology, users need a name that they can trust. Megaproxy® Web SSL VPN is the answer!
To learn more about the unique MEGAPROXY® WEB SSL VPN, please follow the navigation menu on the top of this page.