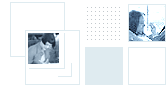 THE PROBLEM
The Internet is laden with security risks and confidentiality breaches. While these are extremely harmful to any Internet user and can result in such things as identity theft or fraud, they are absolutely destructive and poisonous for corporations. Internet threats interfere with business productivity levels: bogus web sites may seem legitimate and deliver unreliable information that results in considerable financial losses, competitors can intercept any confidential data business's transmit and nullify their leading edge... the list goes on and on. Furthermore, new acts like the California Online Privacy & Policy Disclosure Act or Gramm-Leach Bliley or HIPAA mandate stringent requirements and restrict the perimeter through which corporations can operate to protect themselves.
THE SOLUTION
It is obvious that in the business world, the power to be efficient and stay on top of the latest technological trends is imperative. Enterprise users need clientless tools that work in accord with their mobile lifestyles and can be accessed from anywhere, at anytime worldwide. They need the ability to react to situations immediately as they arise and rest assured that their corporate data is always protected. Enterprise users need the Megaproxy® Web SSL VPN.
To this end, the SSL VPN market is emerging rapidly as more and more IT managers realize the benefits offered by clientless SSL VPN technologies. However, most of these products were designed in development labs and have no real world exposure when they are released into the market. In contrast, Megaproxy® offers a comprehensively tested, time proven cutting edge technology that is customizable to your specific needs! Plus, it is available at dramatically lower cost than any of our competitors. But don't take our word for it - this is our core business. Let us prove what we can do for you.
| | |
| --- | --- |
| MEGAPROXY® APPLICATIONS | IMMEDIATE CUSTOMER BENEFIT |
| Business confidentiality | Whereas traditional security and data integrity tools stop short, Megaproxy® Web SSL service is a cost-effective answer that provides an addition layer of online privacy and web security protection for professional users. |
| Mobile & Wireless | 128-bit SSL encrypted WLAN security at public or private hotspots without additional wireless security protocols, third-party software, or time-consuming reconfigurations. Megaproxy® provides the easiest way to secure wireless traffic with the power of time-proven SSL technology. |
| "Road-warriors" | A safer Internet surfing experience for "people-on-the-go". Megaproxy® offers encrypted web access from any browser, even if you do not have administrative privileges to a computer. |
| Frequent Travelers | Concerned about your Internet service provider obtaining private information? Not a problem! With Megaproxy® Web SSL VPN service, domestic and International business travelers can enjoy private and secure web access from anywhere, at anytime. |
Don't see something you'd like to have in your online privacy and efficiency solution? We provide a CUSTOMIZABLE SERVICE that is ready to be tailored to your specific needs. Just tell us what you'd like.
To learn more about unique MEGAPROXY® WEB SSL VPN SOLUTIONS please follow the navigation menu on the top of this page.